Are you planning on installing Windows 10? This article presents you with every step you need to know about the installation of Windows 10. You can install Windows 10 using two major methods. The first is upgrading from earlier version and the second is clean installation.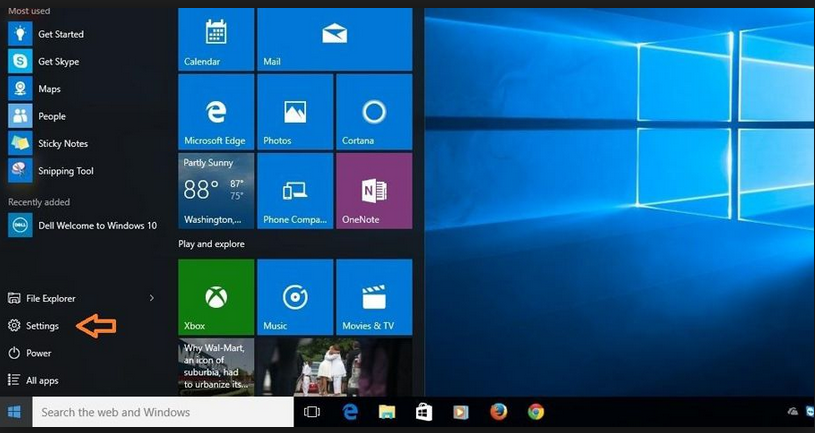 This write-up will give you proper directions on how to clean install Windows 10 through the simplest method without upgrading. Following this method will make you lose all your files. However, it is the best option if you just bought a hard drive or want to format your hard disk and want Windows 10 to run on it.
Note that following these steps would install a fresh copy of windows 10 on your PC and you would lose all of your preinstalled apps, photos and documents. So you need to transfer your files before installation and reinstall your apps after installation.
1. Purchase Windows 10: you are actually purchasing a code as you can download and install Windows 10 from anywhere but require this code to continue working later than 30 days.
2. Download Windows 10: downloading and burning the ISO files may not be much easy, you can easily use the Microsoft's Media creation tool to download and run it. Select 'create installation media'. You must have inserted a flash drive of 4GB minimum – It will be formatted in the process.
You will be asked of your preferred language, don't forget to check the right version for your PC – either 32-bit or 64-bit version. Windows will be downloaded as well as any necessary and available update. The Windows files will automatically be copied to your chosen media – flash drive, which will become bootable allowing you to install Windows on your blank HDD or SSD.
If this process is successful, you should see a message "Your USB flash drive is ready"
3. Start Windows installation: Turn off your PC you need to install Windows on. Insert the flash drive – Ensure you had chosen boot from flash drive from boot settings. If booting takes places from the flash drive, a Windows logo should come up, followed by language selection. Though further process is automatic. However, keep a watch as you may need to answer some few questions.
4. Signing in: once Windows 10 installations is completed, it will boot up and ask few questions relating to privacy. You would also be required to sign in into your Microsoft account, though this is optional.
5. You may need to connect to the Internet to allow Windows search and install necessary drivers. You may also need to also need to adjust screen settings.
click here to get more information how to install windows 10.