A racing clutch generally works on the principles of friction. We all know that there is friction between all objects, however small and hence, this friction helps to hold objects to a surface. When objects rub against each other than due to friction, sufficient heat may be produced. It is important to keep this heat within a specific range so that there is no damage to the surface. Having a larger diameter in these clutches help achieve this objective so that heat can be easily dissipated making it easy for all types of racing application. Half the work is also done by the lining of a clutch that can be made of many different suitable materials. We look at some of the most popular materials that are used by the most respectable businesses.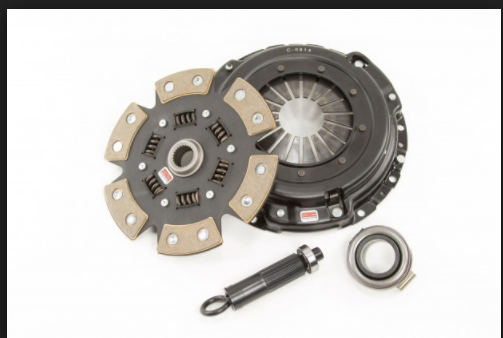 • Carbon and sinter is very highly chosen – Carbon lining is generally used in a competition clutch for Formula 1 racing due to its light-weight and temperature resistant characteristics. It can be used to make compact clutches because carbon is a high material. Similarly, sinter is also a light-weight material and they are used to make the lining of these clutches that are generally used in Formula vehicles, track/circuit racing and extensive touring vehicles. They help to provide the added toughness to a clutch that is very highly desired.
• Organic and sinter-pad is also highly desired – Though organic can't be used in extreme conditions but yet it can provide the necessary protection to the gearbox as it has a soft lining for friction. Hence, it is used in motorsports clutch. Similarly, sinter pad is also made use of in applications that have too many starts because these have an extensive wear range. Both these materials are therefore used to make the linings as per suitability.
All these different friction materials ensure that a clutch gets the needed friction and at the same time, they can withstand the stress that come along with it. Most reputed companies use them depending on the application and therefore their popularity.