If you have ever played paintball, you must have had a fogging problem, where there is so much fog on our mask that you can't even see your own gun, let alone opposition that is trying to take you out.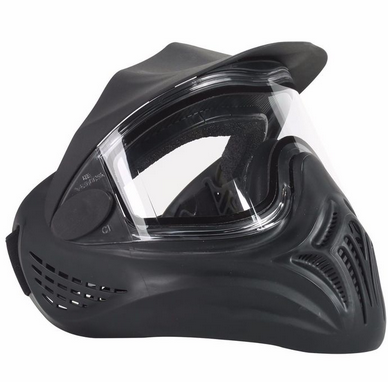 Why does this fogging happen? For the simple reason fog appears anywhere. It is just condensation, a very natural process that happens anywhere there is difference in temperature between two surfaces. For example, when you have the air conditioner running at full steam in your car when it is hundred or more degrees outside, your car windows are bound to fog up, simply because it is the surface that experiences two different temperatures on either side.
The same happens when you play paintball. If you are playing in very cold weather or hot weather, your breathing inside of the mask is going to cause fog issues. This is particularly true if you are a heavy breather. You exhale hot air. When you play in the cold, this is going to be a very difficult issue. The only way to get around this is to remove your mask every now and then.
The other solution of course is to buy the best paintball mask you can buy out there. When manufactures make high quality paintball masks, they use double paned lenses that are treated for anti-fogging. The more money you pay for such masks, the better the quality of these anti-fog dual paned lenses will be. Also, make sure that you only buy lenses that are thermally treated as that is another property that is required to keep fog at bay, when playing paintball.
If you have already bought a paintball mask that doesn't have anti-fog properties, you can try installing a fan that will act as an exhaust in your mask. Such a mask will generally be placed where your mouth rests on the mask. However, to install this, you must make sure that the mask you have has the housing required to install a fan. There is no point trying to cram it in there.